Most computer chairs are made so that they can be taken apart. This is advantageous for shipping them or when moving your belongings to another location. It can also be beneficial for putting them into storage.
Grip the round knob on the bottom of the seat and turn to the left to loosen and remove. Then pull the chair back out and off.
Decompress the hydraulic center and make the seat go down as low as it can. This is to get it down to the smallest size for storage.
Pull on a wheel and it should pop right out. Most standard computer chairs do not require a screwdriver for taking off the wheels.
Step 4
Pull on all the other wheels until they are all off and store in a bag.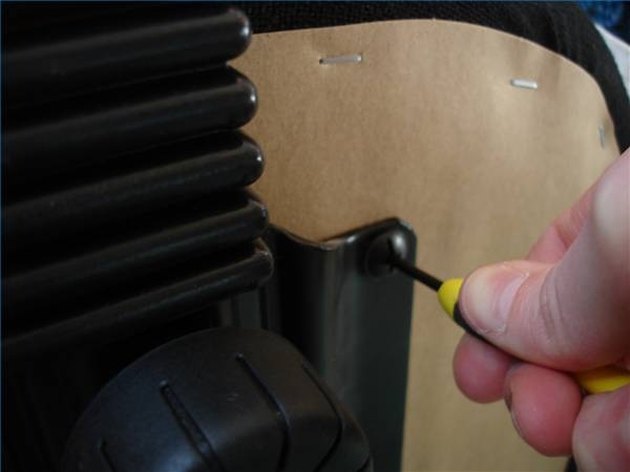 Use the screwdriver to take off the actual seat if you would like to store this part separately from the plastic and metal pieces. There are usually four screws holding this on.