Concrete, used extensively in modern construction for foundations, retaining walls, floors and even entire buildings, provides a strong permanent structure. Because concrete is relatively inexpensive when compared to other building materials on a square foot basis, it is often the material of choice for patios, decks and other projects. Some projects, however, require the concrete to be stronger than normal. If this is the case, take steps to make your structure stronger.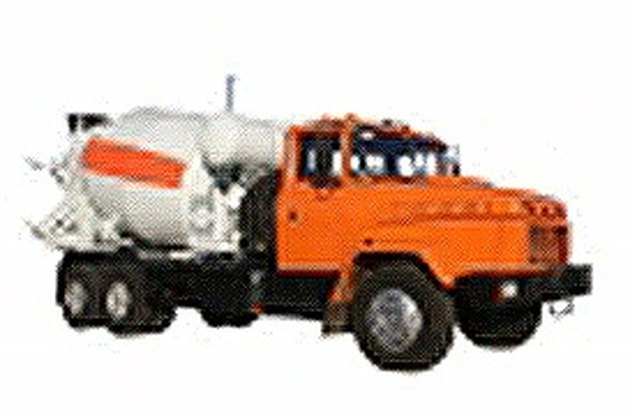 Step 1
Reinforce a concrete pour with rebar or steel mesh. Rebar is the most common addition for strengthening the pour. In vertical or horizontal projects, the more rebar present in the concrete, the stronger the finished project will be. The standard application for installing rebar is on 2-foot centers, meaning that every 2 feet, you will place a rebar bar. Double the number of bars for greater strength.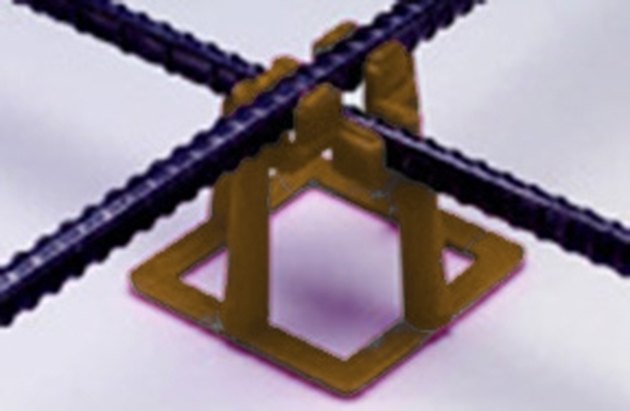 Raise the level of rebar in a flat pour so the steel is in the center of the wet concrete, instead of lying at the bottom. The slab becomes stronger when the rebar lies in the middle of the wet concrete as it sets. Use rebar chairs as you position the rebar to keep it a couple of inches off the sand base.
Step 3
Consider the weather when pouring concrete. The hydration rate of wet concrete, which is the rate at which the concrete sets, depends upon many factors. On a hot sunny day with little or no humidity, concrete may set at a very fast rate, leading to shrinkage and a weaker structure. Test the concrete from the truck and ask the driver to add more water until you like the consistency.
Step 4
Mist new concrete with a water hose every hour on the day you pour it, and at least three times a day for the next two days. The slower concrete cures, the stronger it is. By wetting the exterior of the concrete during the curing process over a period of three days, the concrete develops a strong internal bond.
Step 5
Ask the concrete company not to add calcium to your concrete on a cool day. Calcium is a common additive, added to the wet concrete when the truck is loaded to enable a quicker drying time in cold weather. This can speed up the process of the pour but it also decreases the strength of the concrete as it encourages air filtration in the wet concrete.
Step 6
Vibrate the wet concrete. Vibrating does two things to strengthen the concrete. First, it encourages the wet concrete to filter into voids in hard-to-reach places, such as the space below a basement window. Second, it removes tiny bubbles from the wet concrete, making the final product more solid. Use a pencil vibrator when pouring walls. (See Resources)