A sour milk smell isn't too far from the unpleasant odor of vomit. When the odor has been absorbed into your wood floors, the protein enzymes in the milk make it difficult to get rid of the smell with just a regular cleaning. To remove the sour milk smell, you must first break down and absorb the enzymes, so you can effectively get rid of the smell and deodorize your wood floor.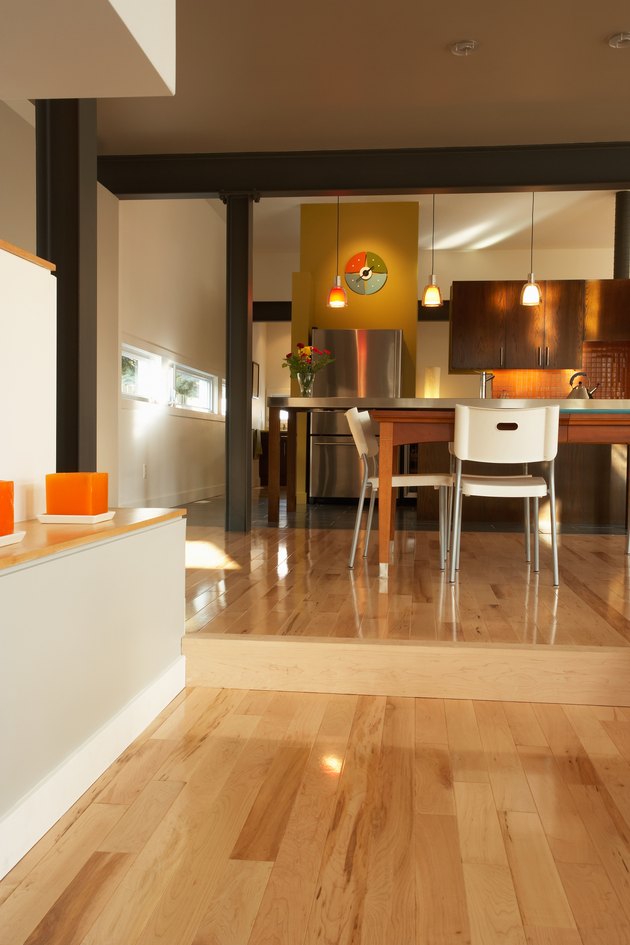 Step 1
Pour water and enzymatic pet odor neutralizer into a bucket according to the package directions.
Step 2
Wet a sponge with the enzymatic odor neutralizer solution. Wipe the smelly area of the wood floors with the cleaner. Allow the solution to remain on the floor surface for two to three minutes. Dry the floor with a clean cloth.
Step 3
Sprinkle baking soda over the area with the sour milk smell. Allow the baking soda to sit on the wood floors overnight to absorb any remaining odor.
Step 4
Vacuum the floor to remove the baking soda.
Step 5
Wash the wood floor surface with wood cleaner to remove any residue left by the baking soda or enzyme cleaner. Dry the wood with clean cloths.