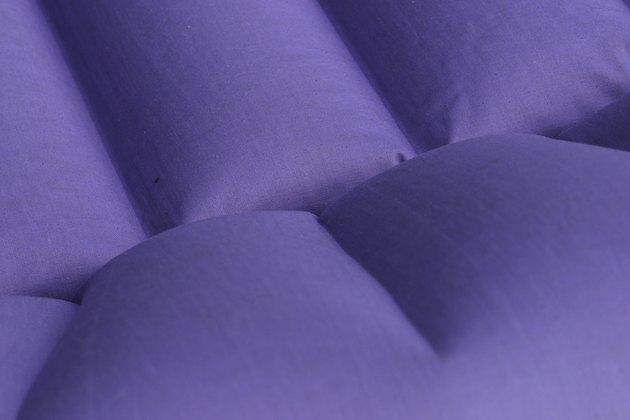 An inflatable bed is a handy standby only if it doesn't burst under your or your guest's weight. Blowup beds with inner baffles or individual air pockets distribute weight more evenly, aiding in a properly aligned spine and better sleep. Storing an inflatable "spare" can get you out of a hosting pinch, but only if you put a little considerate thought into the comfort of even an average-sized guest.
Pound for Pound
Many standard inflatable beds have 300-pound weight limitations, which may be okay if only one person is using it. However, those limits include combined weight, such as if two 150-pound people share the bed. Data from the Centers for Disease Control and Prevention reveals that the average American male weighs almost 200 pounds, and women average about 165 pounds -- statistics that can help you choose an appropriate bed for your guests. High-quality, durable inflatable beds that hold 400, 500 or 600 pounds are often a more practical, courteous solution for overnight billeting.
---

Lorna Hordos
Lorna Hordos is a home-flipping business owner and freelance writer. She writes friendly, conversational business, home and lifestyle articles for Bizfluent, azcentral, Daltile, Marazzi, Lowes, Philips Lighting, WordPress.com and numerous other publications.